2 June 2023 | Mezzanine The Fine Wine Specialist
The Rise of E-commerce
By Mark Faber, National Account Manager- E-commerce and Alternative Channels
Day by day, week by week, more of our lives become intertwined with the internet. We use it to book our holidays, buy our groceries, watch movies, chat with our friends, hold work meetings, use it to recommend a new restaurant, and now our kids use AI do their homework on ChatGPT. And that shift is happening faster than anyone anticipated.
"Covid-19 has accelerated a customer shift to digital channels, with customers not only spending more online but also using websites as a virtual sales assistant to inform purchasing decision"
-Distilled, Issue 8, December 2022.
Mezzanine The Fine Wine Specialist rode the covid wave and did well in e-commerce during those strange few years. Across our top 10 e-commerce retailers, we increased supply to these customers by an average of 71% from 2020 to 2022. Whilst the e-commerce channel has slowed post the lockdown-driven success, supply of wines to e-commerce retailers remains strong, up 45% on pre-covid numbers. This growth aligns with our own investment in supporting the data, content and supply needs of these customers.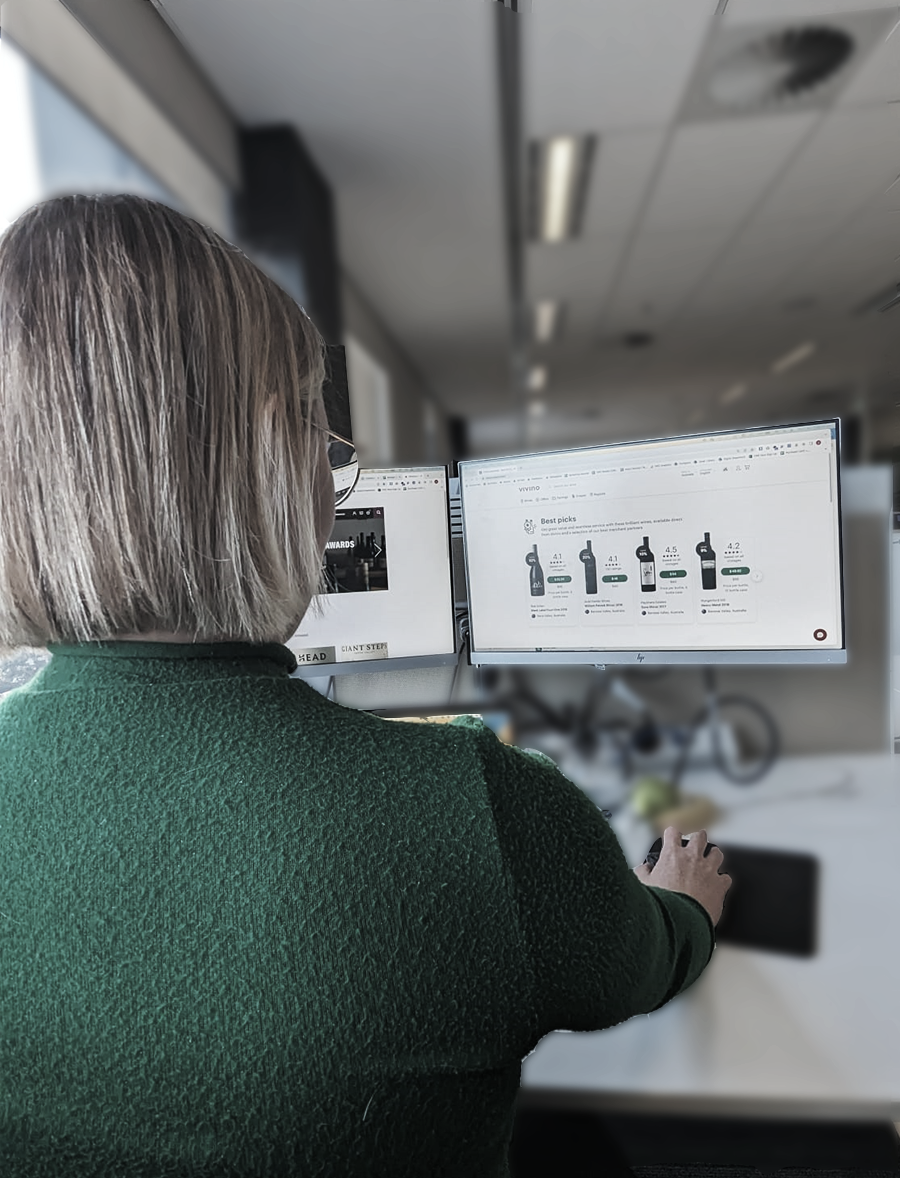 I saw the other side of continued lockdowns as the Head Wine Buyer of United Cellars, Australia's largest independent wine e-retailer. We had to adapt fast to the unprecedented occurrences of the last few years, and it forced an evolution of that whole channel. I have recently joined the Mezzanine The Fine Wine Specialist team and bring many learnings about this channel. Data is the new currency used in e-commerce. Websites learn about customer habits and taste preferences like a Sommelier or Wine Consultant would. E-commerce can demystify this oft-complex topic and expose people to new styles of wine they may have never heard of. E-commerce can tell relevant, tailored stories about wines and the people behind them with rich content, all of it aimed at the right end consumer, helping to build brands and boost sales.
However, e-commerce is not a silver bullet by any means. Highly publicised hacks and data breaches have shone a light on the importance of security and data management. For us, there are still significant benefits though- it is a way to connect with millions of customers instantly, and the convenience is undeniable; everything you need at the touch of a button, delivered to your door.
So, where to next? E-commerce is a vibrant and exciting landscape, where literally anything is possible, and will clearly continue to play an increasingly important role in our everyday lives. We jumped in head-first when covid hit, which opened up a number of opportunities as well as risks, so now we must learn from this and think more long-term about how we grow with the right partners. Exciting times lay ahead for Joval in e-commerce as it continues to play a significant role in the transformation of the wine industry in the years to come. We continue to stay at the forefront of technology with several digital upgrades already in place or inbound soon, helping us to become the best and most respected fine wine distribution company in the e-commerce landscape.
---
Want to learn more about how Joval Wines are developing our capabilities to better service your e-commerce business?
Reach out to
Mark Faber, National Account Manager – E-commerce and Alternative Channels
0432 212 341
mfaber@joval.com.au

---