8 June 2022 | Mezzanine The Fine Wine Specialist
In Dreams Re-Imagined with Anthony Fikkers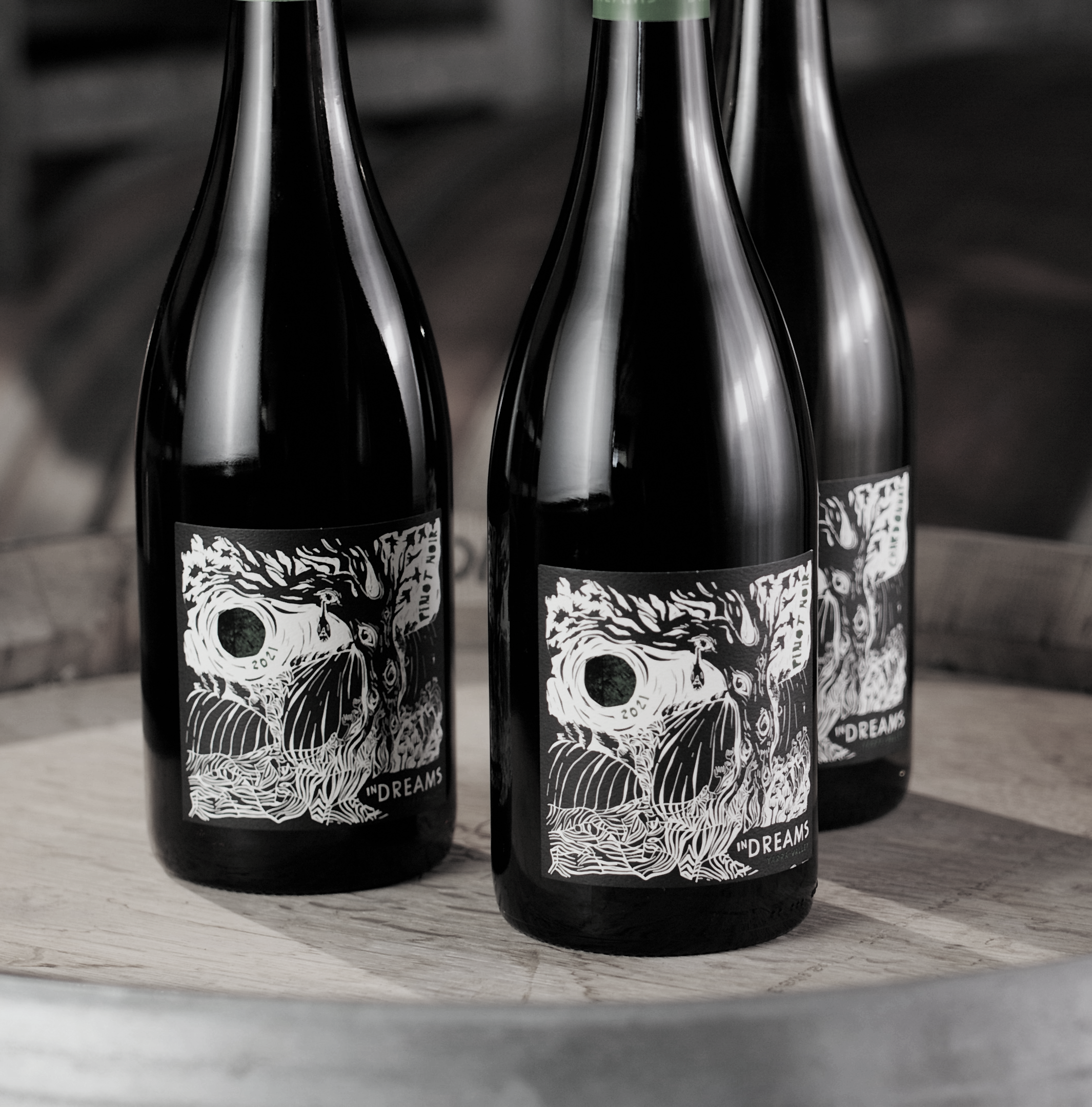 Anthony Fikkers of In Dreams belongs to an exciting new generation of winemakers who believe a hands-off approach from vineyard to bottle results in wines brimming with personality and authenticity. Here, the fruit takes centre stage, and the resulting wines are unadulterated, expressive reflections of time and place.
Anthony has been based in the Yarra for some 13 years, pursuing his passion for cool-climate winemaking. During this time he has worked for a swag of prominent wineries including Giant Steps, Mac Forbes and Medhurst, while working vintages in Burgundy, Piedmont and Baden in-between.
This year marks the 10th vintage for In Dreams at Mezzanine The Fine Wine Specialist, and we are delighted re-launch the 2021 vintage with an exciting new look and feel.
---
Assistant Brand Manager Hayley O'Heare chats with Anthony, discussing all things In Dreams and Yarra Valley.
HO: How would you describe the local winemaking community in the Yarra Valley?
AF: Talented. As you would expect from Australia's best wine region. As the Yarra doesn't have the history of some other regions, there's not generations of winemakers. Rather, winemakers are drawn here by the opportunity to make great cool climate wines. There are constantly young and talented people arriving in the Yarra.
HO: What is it that you look to achieve when you're making the In Dreams wines?
AF:Clarity of fruit, crisp acid, aromatics.
HO: Which of your past experiences taught you the most about cool-climate winemaking?
AF: Making my own wines (under the Fikkers label) from the Upper Yarra. It's only when you control the entire process that you really get a feel for what each vineyard can deliver as you're involved from growing the fruit all the way through to bottle. Working across multiple sites in the Upper Yarra with Mac Forbes and Giant Steps was a pretty good help too.
HO: What is your philosophy when it comes to winemaking?
AF: Let the vineyard expression shine through in the glass. I achieve this by not manipulating the fruit too much, I prefer to guide it along its own path. It starts with the picking time of the grapes (not too ripe, not too green) and flows through to ferment techniques (not too cold, not too hot, not too many bunches in the Pinot) and maturation (for the love of God, not too much oak!)
HO: What's next for In Dreams?
AF: Plant our own vineyard in Yarra Junction in the Upper Yarra Valley. We plan to use the best combos of clones and rootstock to plant a great Pinot Noir and Chardonnay vineyard. There may be a couple of alternative varietals in the mix too…

---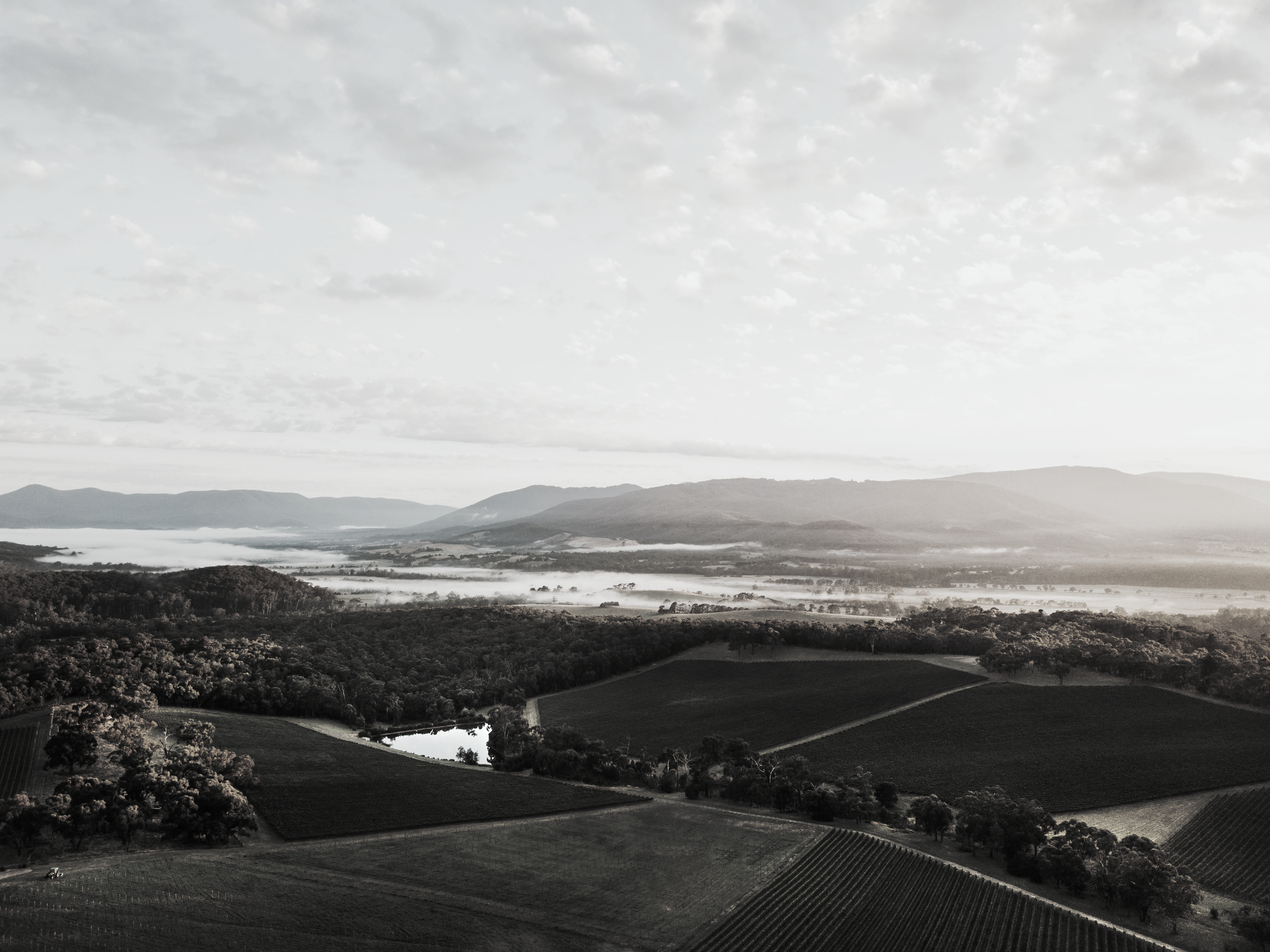 IN DREAMS CHARDONNAY 2021
93 points | Campbell Mattinson | The Wine Front
"Yarra Valley Chablis, if you like. Or that kind of style, anyway. Sweet pear, juicy green and red apple, nectarine, an element of honeysuckle and a light clip of cedarwood. Textbook in its loveliness. There's an aspect of tart acidity here but it works in context and anyways, in time, the wine as a whole will shine all the more."
IN DREAMS PINOT NOIR 2021
92 points | Campbell Mattinson | The Wine Front
"It gets the balance right between elegance/finesse and having enough flesh to satisfy. It just feels right. Strawberry and stewed cherry flavours with sweet spice, woodsmoke and (modest) deli meat. It's lifted and perfumed, especially once it's had a chance to breathe, and its fine-grained tannin too has been managed to perfection ... so it sucks you straight in but it then has the structure and form to impress beyond the immediate. I'm scoring it 92, I could easily be 93, but my main 'score' is to recommend that at $32 this is a definite 'buy'."

---
---