8 July 2021 | News | Bryce Faiella
Escape to the Country | A Photographic Essay
What a brilliant thirty six hour jaunt in the depths of NSW wine.
Stops in Gundagai, Eurongilly, Wallaroo & Bungendore.
With special thanks to Jenny and Katie from Mezzanine TFWS and James from red+white, Annette Lacey and her team of Sommeliers from Solotel, and of course the phenomonal producers Nick Spencer from Nick Spencer Wines, Nick and Amy O'Leary from Nick O'Leary wines, Chris Carpenter from Lark Hill winery and Simon Rebertson from Tumblong Hills.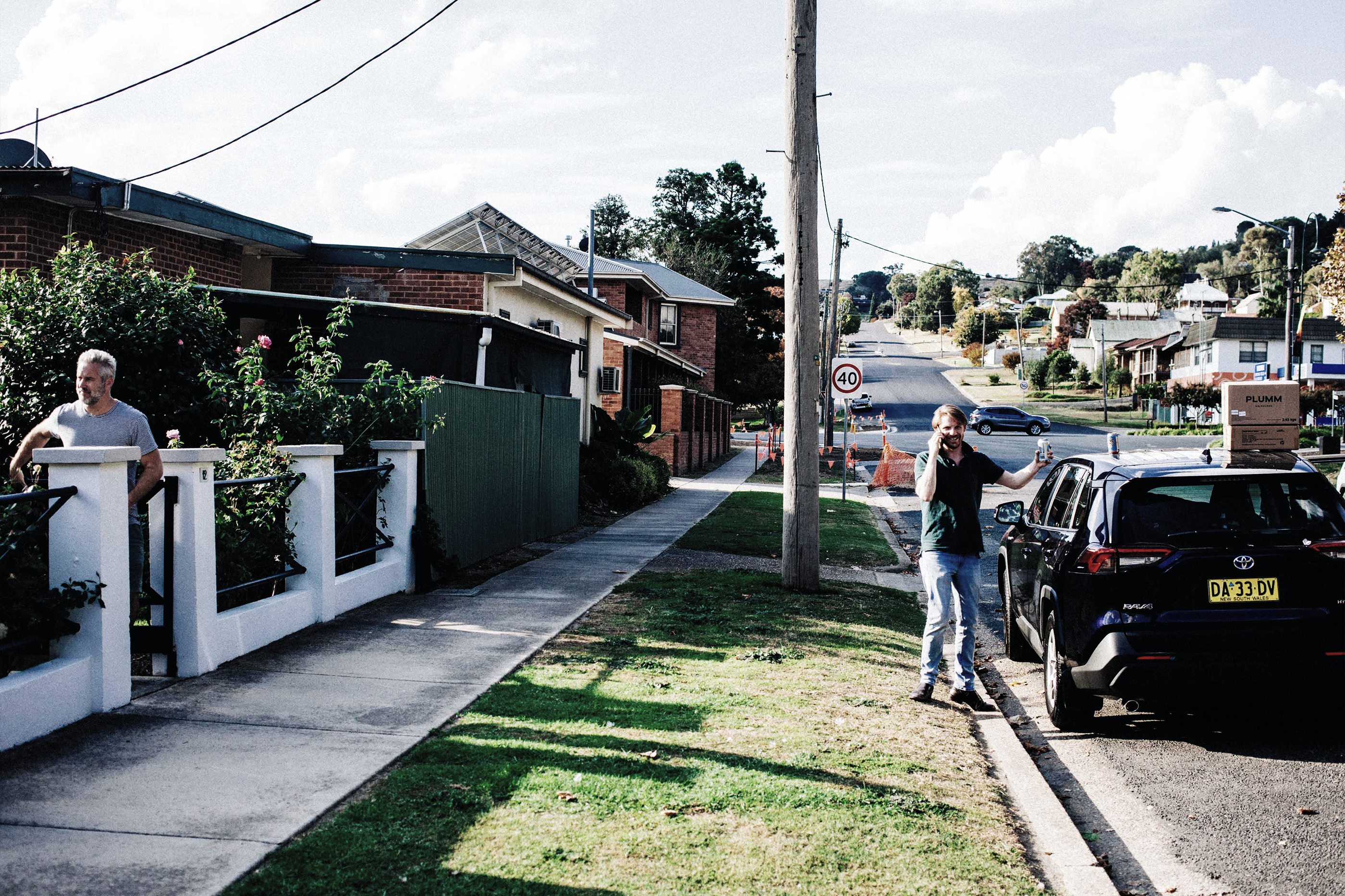 Nick Spencer (left) & James Kilmartin unpacking the essentials into the delightful Airbnb 'The Crossing Place' in Gundagai, NSW.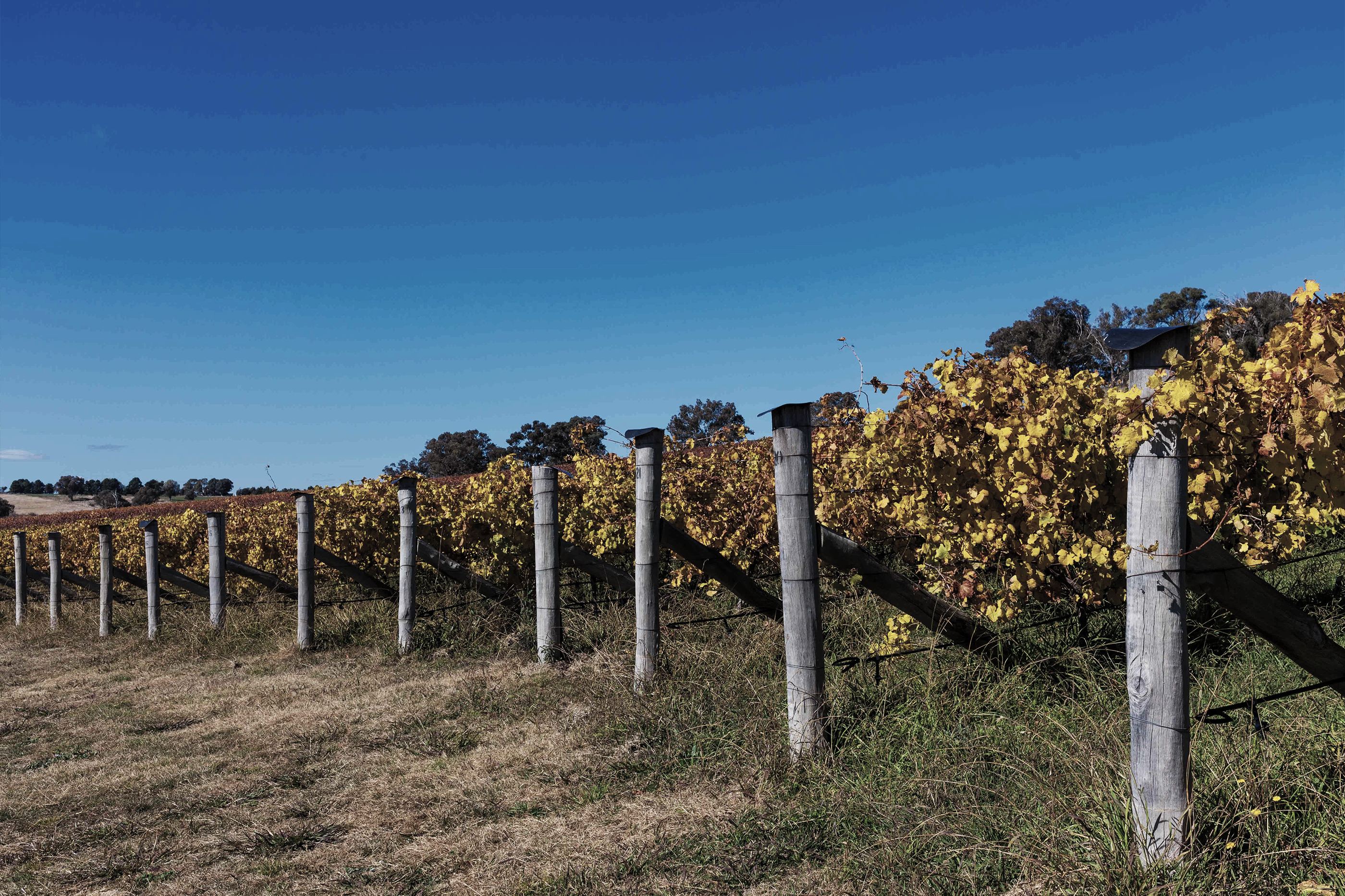 Leaves on the Riesling vines slowly yellowing in the Autumn sun. Nick O'Leary estate vinyards in Wallaroo, about 30mins NW of Canberra's CBD, yet oddly in NSW.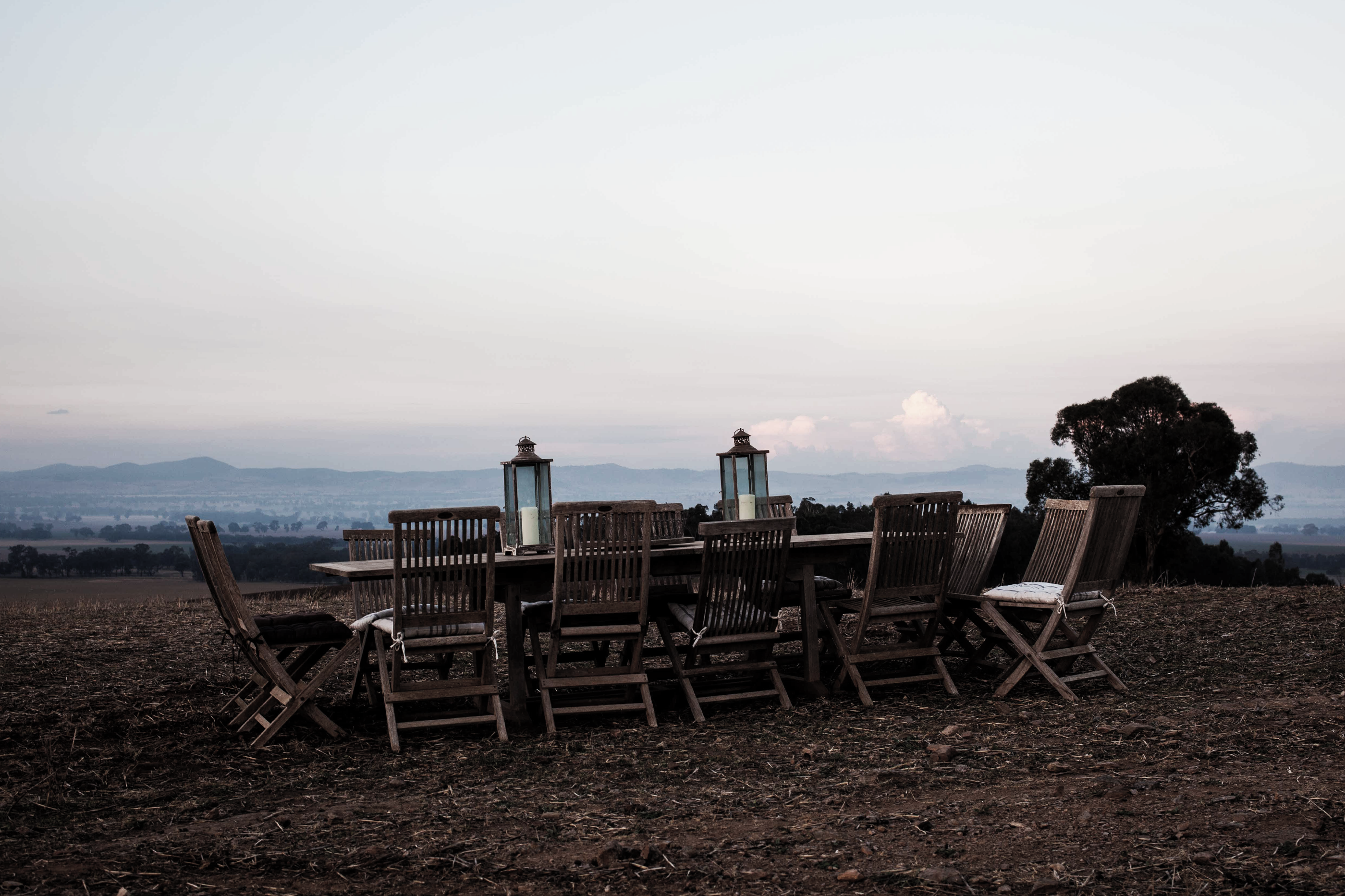 The picturesque dinner setting on the crest on Nick Spencer's yet to be planted, new vineyard. Situated in the tiny hamlet of Eurongilly in the central part of the Riverina and situated about 19 kilometres north west of Nangus and 21 kilometres south east of Junee.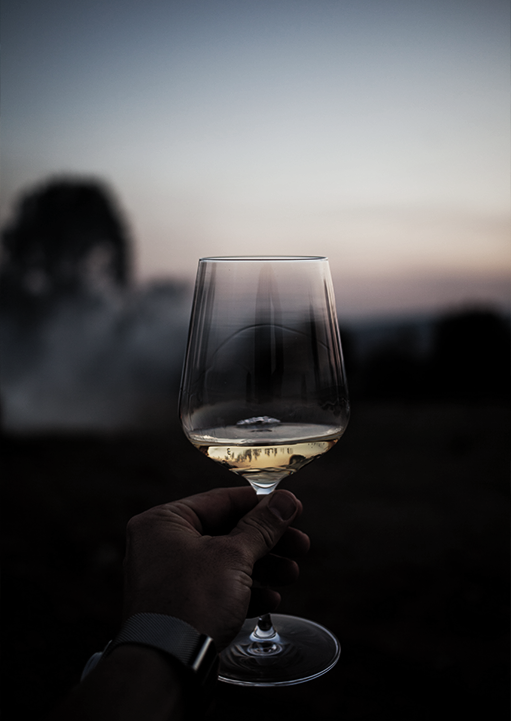 Sampling a glass of Nick Spencer's Tumbarumba Chardonnay while the suns sets and the temperature sharply drops. Eurongilly, NSW.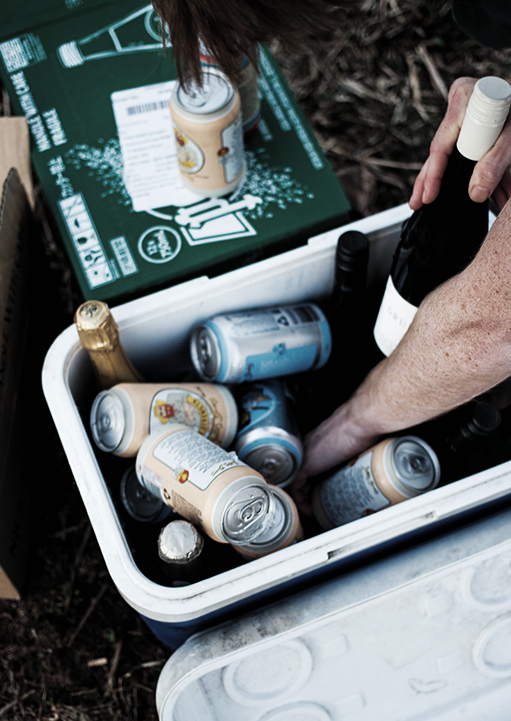 Esky diving.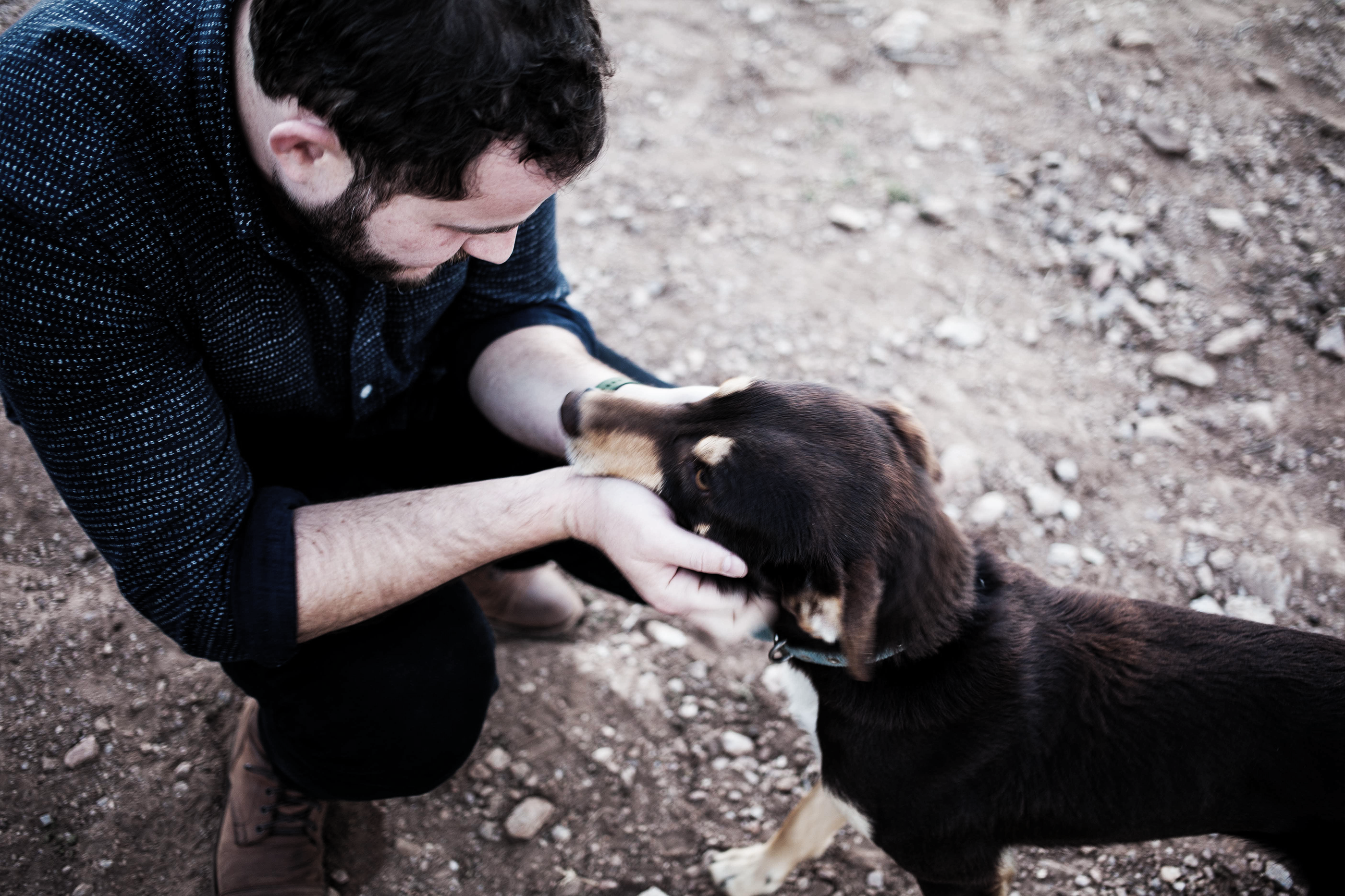 Ted Rutledge (Aria, Sydney) getting a warm welcome from one of the Eurongilly locals.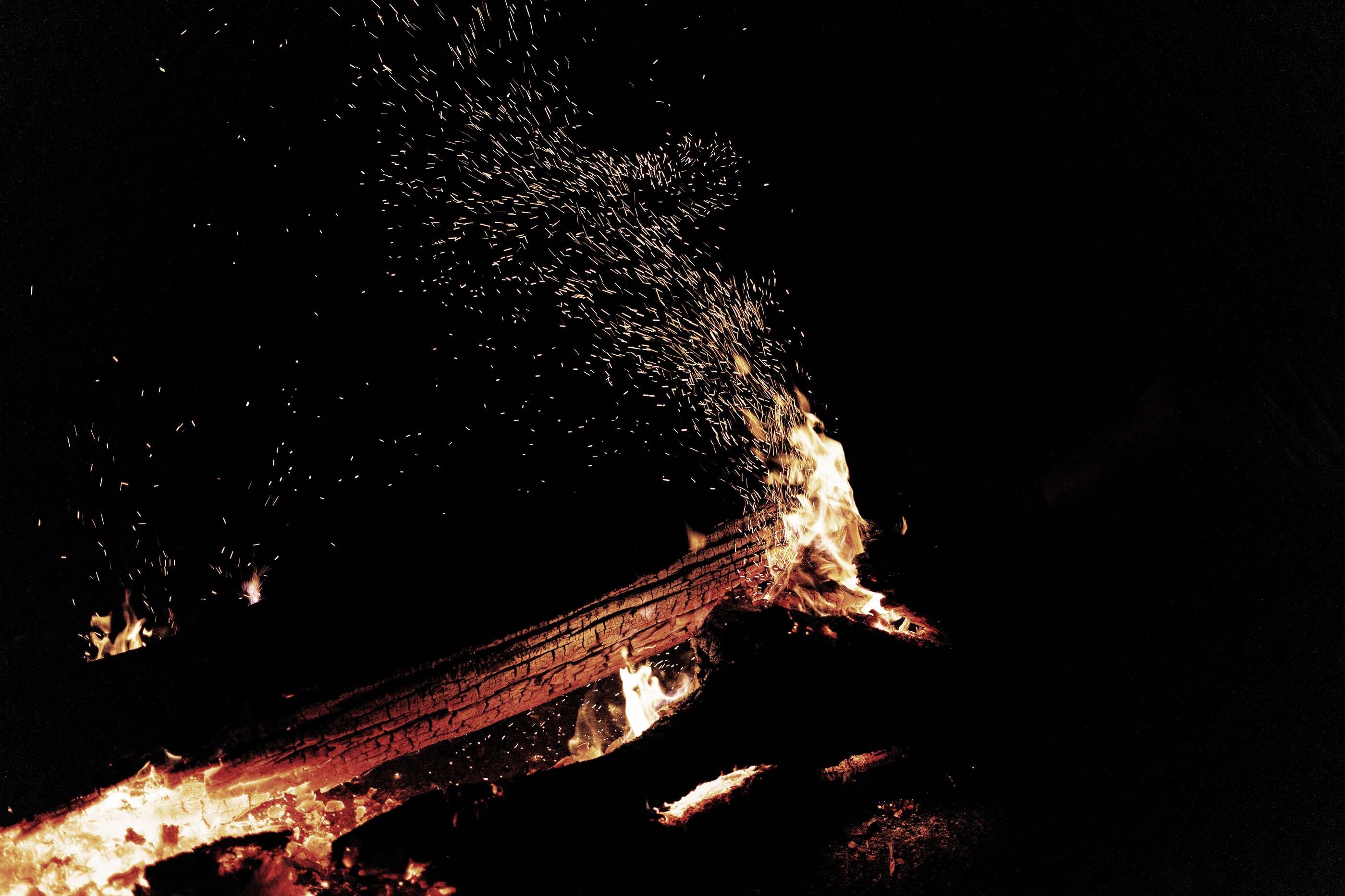 The hearty campfire. A long dead tree from the property was hoist up the dusty track and lit five hours prior to our arrival to ensure maximum guest warmth.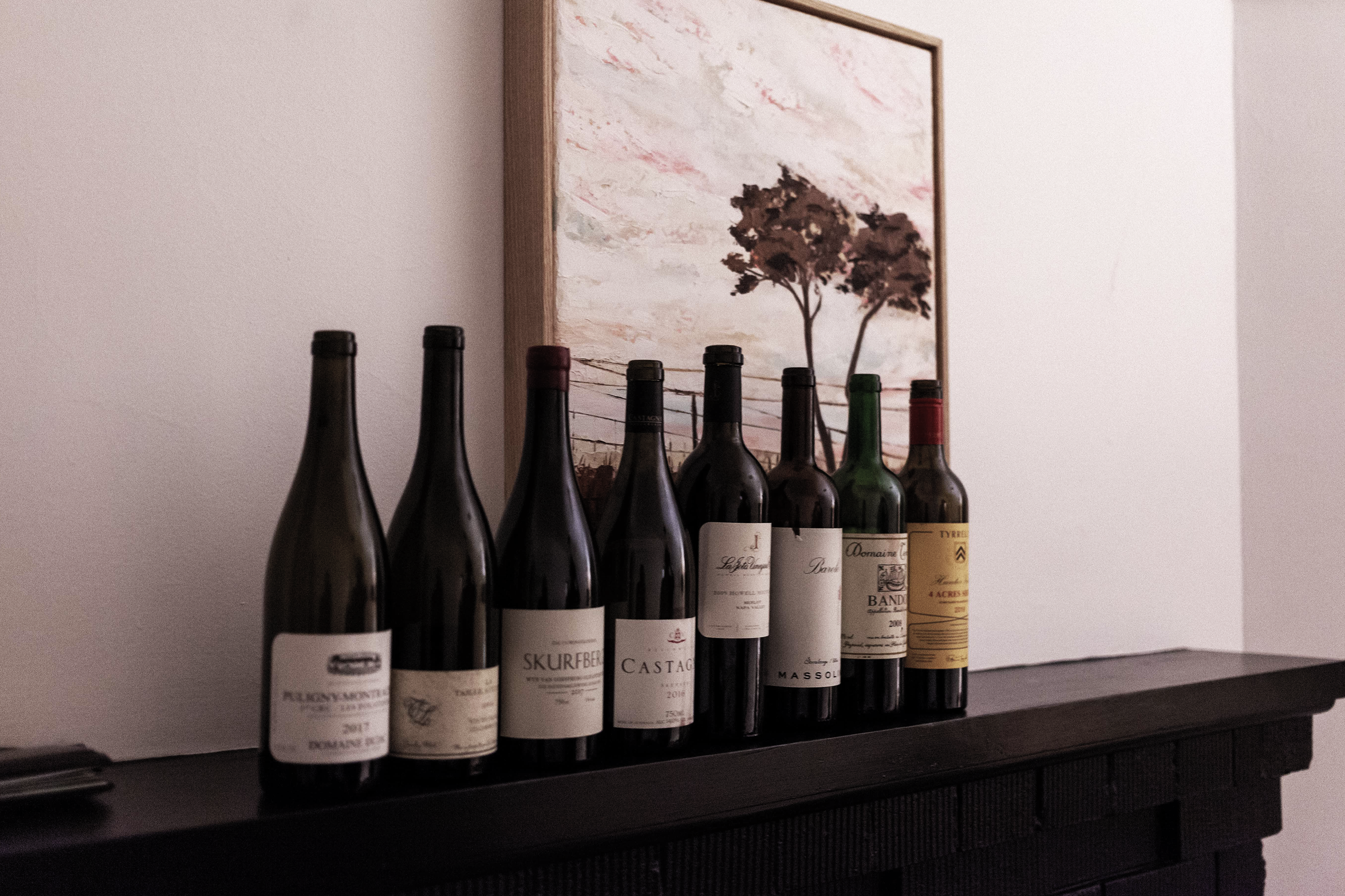 A collection of bottles tasted blind. Always trying to keep the palates sharp. Also fuels some heated debate around all things vinous. Liquid lessons in Gundagai.
Words and images courtesy of Bryce Faiella.