13 June 2023 | Mezzanine The Fine Wine Specialist
Credaro | 100 Years in Margaret River

The Credaro story is one of love, tradition, family and innovation. The Credaro family has been farming, living and making wine in the Margaret River region since 1922, when Cesare Credaro planted the first Fragola vines. Born in Northern Italy, Cesare made his way to Fremantle to forge a new life on West Australian soil. He worked hard as a sleeper cutter to save money for a ticket to bring his first love and eventual wife Maria to Australia. They married in Australia and in 1928, welcomed their son Albert and purchased 146 acres of land in Carbanup.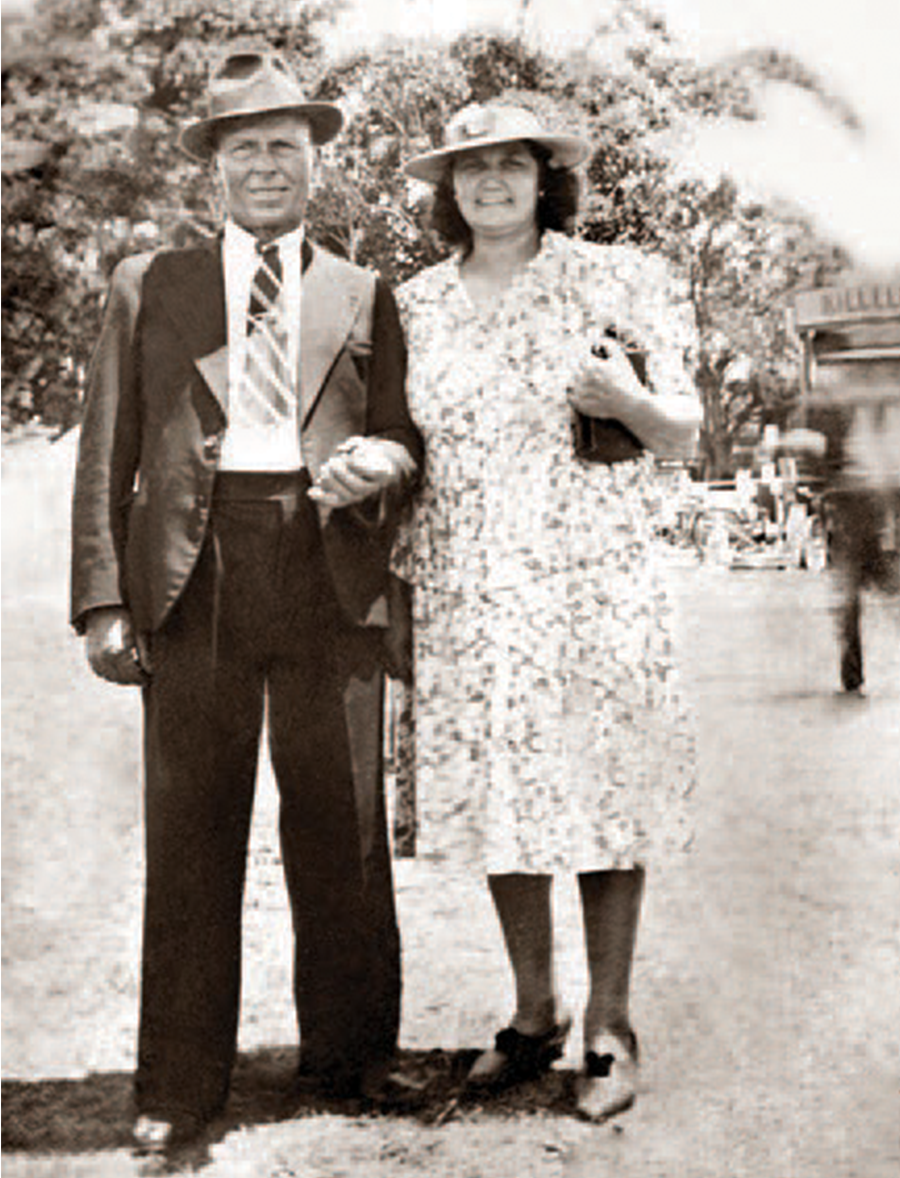 Cesare and Maria Credaro
Albert's son Robert spent his youth playing cricket on Bussell Highway and helping his father tend to the livestock and produce on their land. Robert and his wife Phyllis still have their hands and heart in the business, but have maintained succession of their humble in nature but mighty empire through four sons Matt, Mike, Chris and Jason. Matt is the face of the brand and works closely with brother Chris to oversee the vineyards and winemaking. Chris' twin Mike oversees the avocados and pomegranate side of the business, and Jason, who has his own partnership Shelter Brewery, acts as a strategic consultant and sounding board to his brothers. The entire family are intrinsically linked through a blood line of hard work and the common goal of what Matt describes as simply, "Creating a better life for the next generation." Rob and Phyllis' daughter Emma and the Credaro in-laws and grandchildren round out the team that is as much a support network of colleagues and specialists as it is a close-knit and loving family.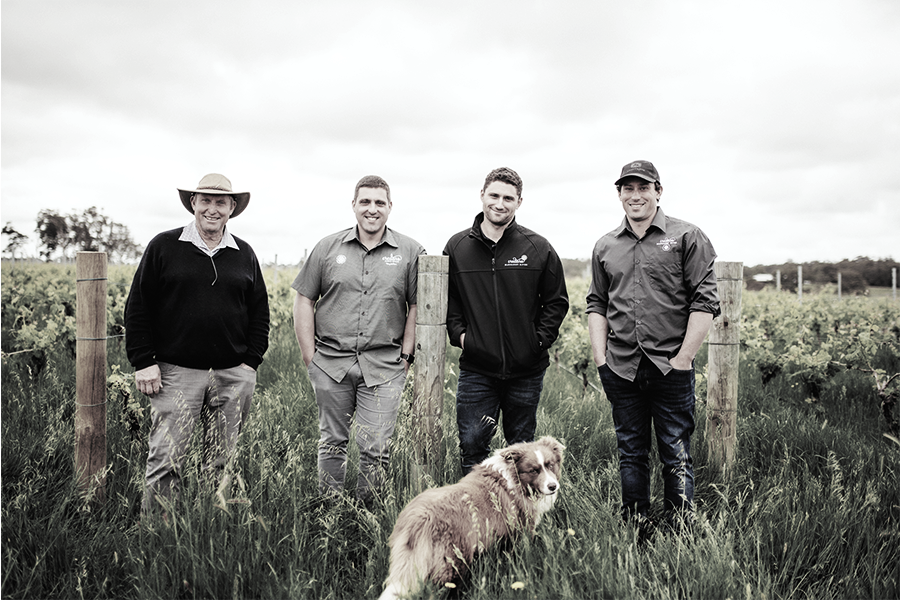 Robert, Matt, Chris and Mike
Cesare set the foundation for the future. He laid a blueprint of hard work, risk taking, winemaking and family values that created the standard for the way the Credaros farm and live today. They will continue to honour the good fortune to have landed in Margaret River 100 years ago by producing products of high quality and integrity and doing it side-by-side.
Congratulations Credaro on an incredible milestone. We raise a glass to you to celebrate your family and its rich and significant history in Margaret River.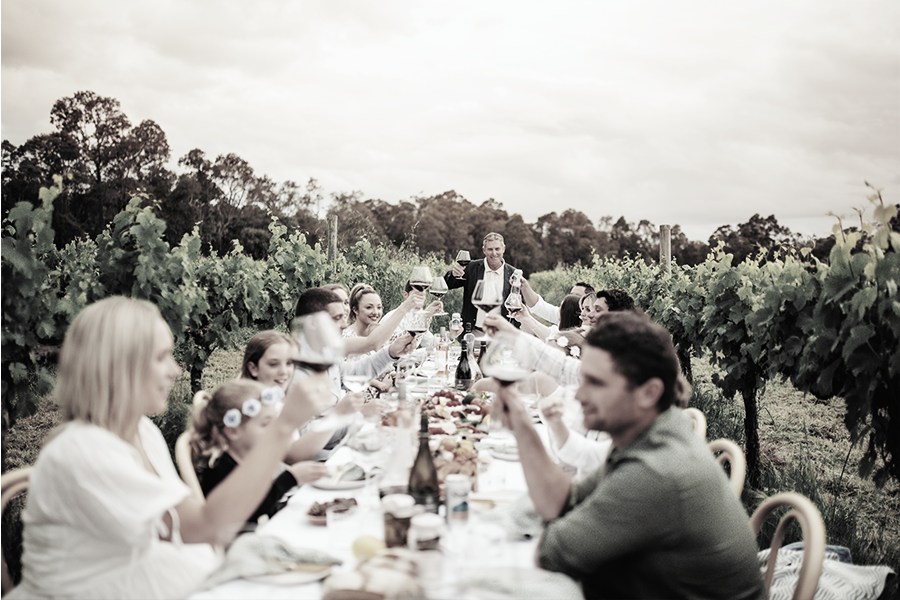 Credaro Family
---
---