20 January 2023 | Mezzanine The Fine Wine Specialist
Dive into Big River
Big River Distilling Co. was founded in Australia's National Capital, Canberra. When European settlers were exploring the Canberra region they went in search of 'The Big River'. They came across the Murrumbidgee, where it meanders through the Brindabella Mountains, close to Canberra. The uniqueness comes not only from the quality of the water and botanical ingredients, but also in the experience and knowledge of founder, Clyde Morton. Starting his career as a Nuclear Physicist, his passion for exploration and creative instincts took him out of physics and into winemaking, and then onto distilling. Clyde's scientific curiosity, winemaking and judging background, gives Big River Distilling a unique capability rare in the distilling world.
---
Assistant Brand Manager Nicola McClure chats with Clyde on his journey with Big River Distilling Co.
NM: What inspired you to become a distiller?
CM: My inspiration for distilling partly arose from my background in science and winemaking. The decision to bite the bullet and enter the distilling industry was crystalised after a visit to Tasmania tasting new styles of gin and Australian whisky.
NM: What is it that you look to achieve when you're making Big River Gin?
CM: Like all things that are well designed, when done well they just work. Gin is no exception. When I present a new gin to a customer I am looking for their overall reaction. If this is positive and they enjoy the flavours and the serving suggestions, then I have done my job. There has been of course, many hours of design, experimentation and production work to get to this point.
NM: What have been the noticeable trends in local gin over the past few years?
CM: There has been, and will continue to be, alot of innovation in Australian gin including new styles such as grape gins and other fruit flavoured gins. Big River has a Distillery Door release using figs as the fruit made in a sloe gin style. There is continuing experimentation with novel Australian plants and a current trend of distilling with oyster shells to create salt and umami flavoured gins.
NM: What has your past experience taught you about making gin?
CM: My science background obviously helped with the technical aspects of distillation and winemaking taught me a great deal around the art & science of flavours.
CM: What's your favourite gin out of the Big River Distilling Co range?
CM: My favourite gin out of the Big River range is always the last one I made! Currently that is the Mandarin Gin, a collaboration between Big River and the Lotus restaurant group in Sydney. This gin features mandarin peel and the Chinese five spices for a gin that matches perfectly with Chinese cuisine.
NM: What does the future look like for Big River Distilling Co?
CM:The future for craft distilling in Australia and Big River's role in it is bright. Big River will continue to develop new gin flavours and experiment with other beverages like the yuzu flavoured amaro we are to release shortly. Big River's long term plans include the production of single malt whisky.
---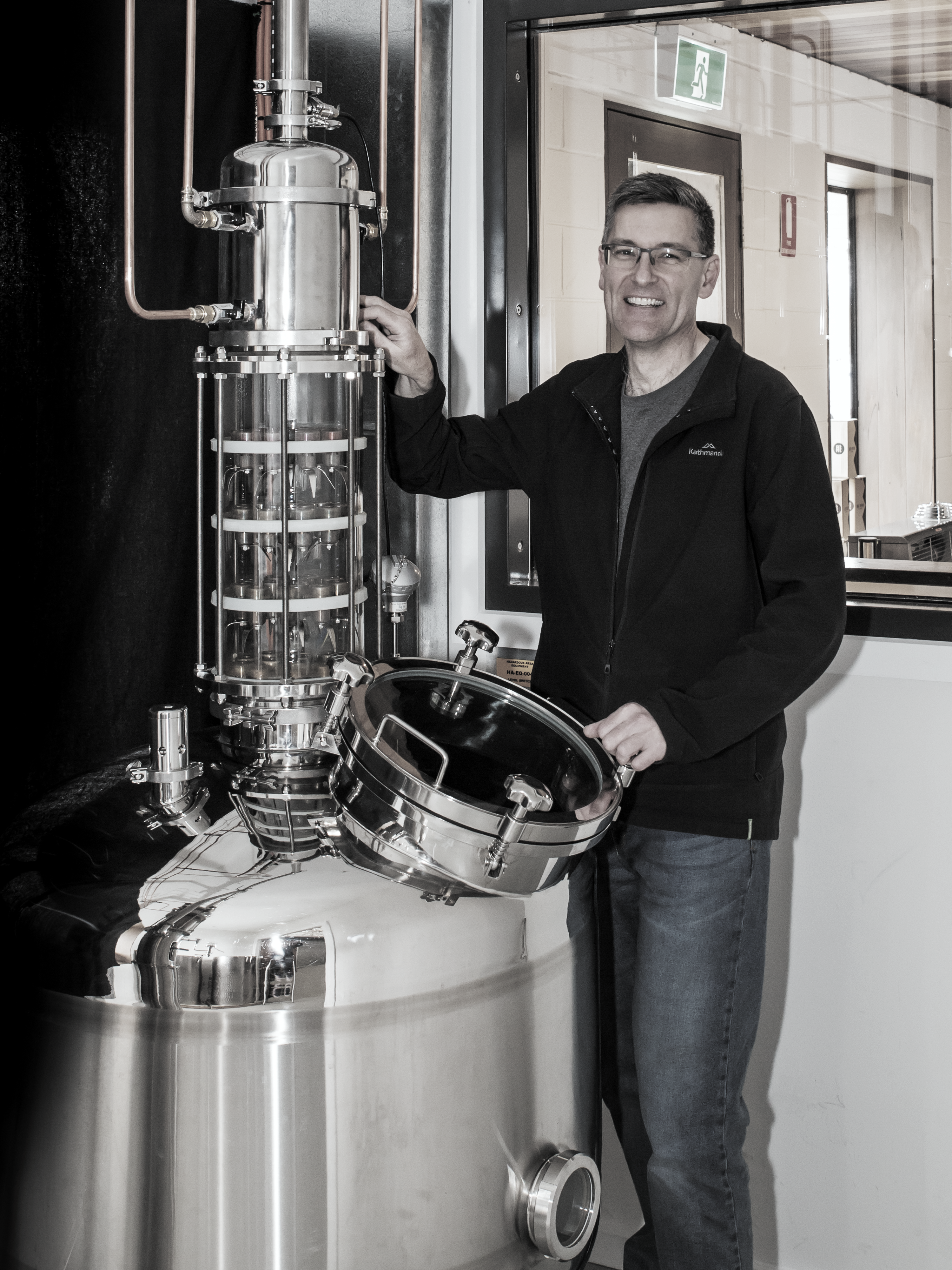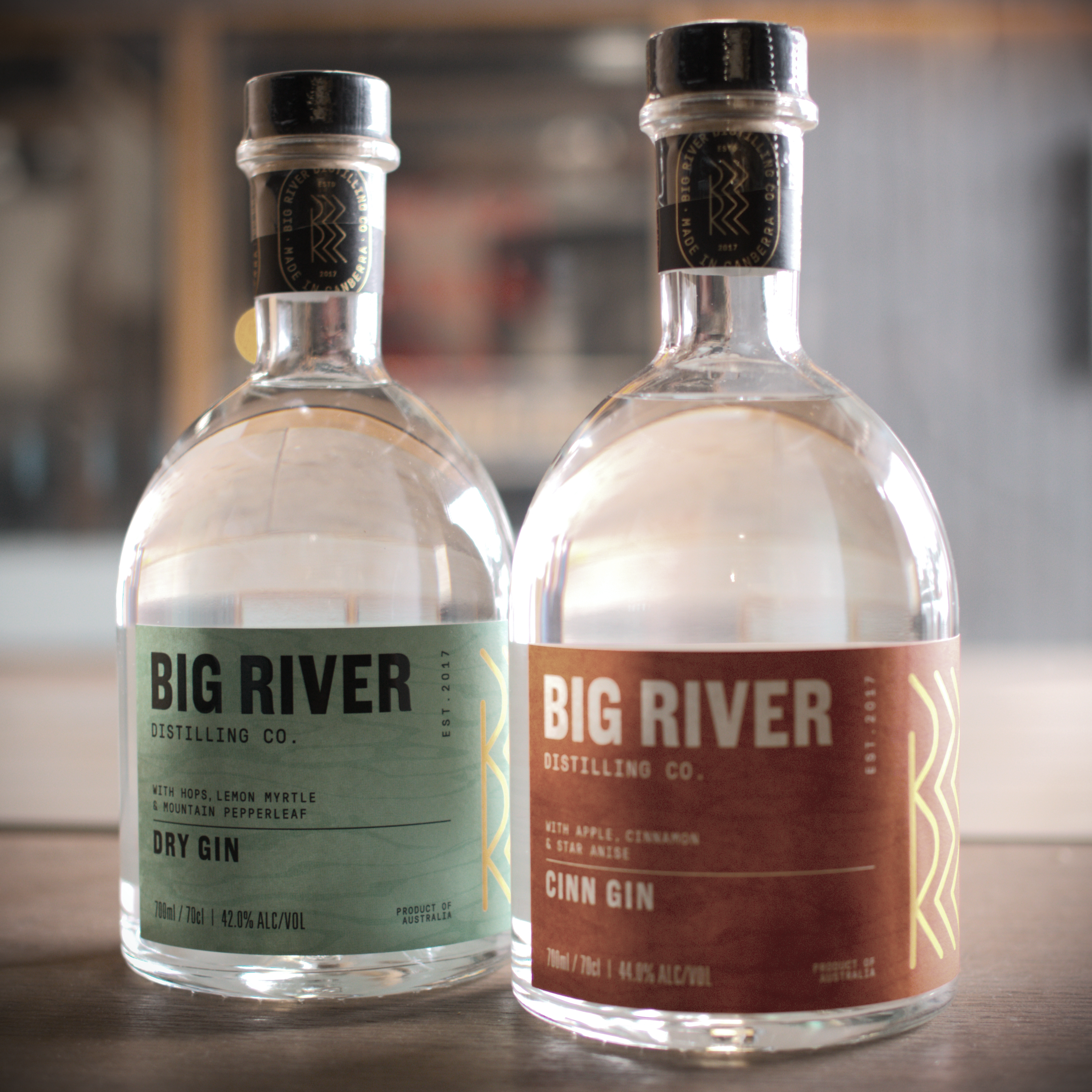 ---
BIG RIVER DISTILLING CO DRY GIN

42% ABV

Juniper forward, with a mesh of citrus characters. Hops give an ephemeral, floral lift, with the traditional gin botanicals providing an earthy background, & mountain pepperleaf adding savoury & spicy notes. The palate is intense with asserting juniper and the long, dry finish is freshened up with a hint of cucumber.

Serve with a light or Mediterranean tonic water, in a martini, with soda water and all your favourite gin cocktails.

BIG RIVER DISTILLING CO PINK GIN

40% ABV

The flavour experience opens with an initial scent of juniper, followed by rhubarb which produces a fruit compote aroma. On the palate the prominent vanilla creates the perception of sweetness that compliments the juniper flavours very well. Ginger adds a gentle spiceto the finish.

Serve with aromatic tonic water& strawberry, mixed with a blood orange soda, or with rosso vermouth in a martini.

BIG RIVER DISTILLING CO CINN GIN

44% ABV

Cinnamon and woody spices work in conjunction with resiny juniper on the nose. Apples bring freshness to the palate that finishes soft and belies the 44% alcohol level.

Serve with dry ginger ale, in a Negroni, a mulled gin cocktail, or on the rocks.

BIG RIVER DISTILING CO 3 GRAINS VODKA

40% ABV

Grainy, smoky & nutty flavours at first, followed by a faint shaved-chocolate character from the buckwheat. The palate is initially smooth, with a spicy mid-palate due to the rye, finishing with a rounded, slightly viscous mouthfeel & clean aftertaste.

Serve straight, in a Martini or Gibson, with a quality lemonade or tonic.
---
---