14 March 2023 | Mezzanine The Fine Wine Specialist
2022 Trade Activity Wrap Up
-Brennan Prior, Trade Marketing Manager
2022 was the first opportunity for Mezzanine The Fine Wine Specialist to consistently and regularly bring our curated collection to market and facilitate the connection between winery and trade in the way the wider fine wine industry has come to expect.
Throughout 2020 and 2021, each state and territory were playing their own game, running their own race, with the only consistency in restrictions being their inconsistency. This allowed some states, such as Western Australia, to go on as normal for most of the time, hosting our wonderful wineries from Margaret River to connect with local trade in the region and in Perth. Adelaide, for the most part, engaged in a similar openness with the many wineries on their doorstop just a short drive from any appointment or opportunity to meet and engage.
Activating trade activity in Melbourne during this time was another matter entirely. Hospitality was shut down numerous times at the drop of a hat, and weeks of planning for events and visitation from winery partners were cancelled. Interstate border crossings saw 2022 being the inaugural year of the Superfreak Events with John Hughes (Rieslingfreak, SA), an event that was literally 2.5 years in the making only because it fell victim to lockdowns several times. Tom Keelan (The Pawn Wine Co., SA) had trips cancelled four times, and we became well versed in on boarding new brands (Lark Hill, Canberra; Tomfoolery, Barossa Valley; Henschke, Eden Valley; Champagne Taittinger, France) through online calls and online masterclasses, with the assistance of many small perfume bottles. In 2021, Sydney and the wider New South Wales market joined the restrictions and slowly Queensland and our republics of SA and WA succumbed as well.
As a result of two years of inconsistent and diversified windows of trade activity, many of our 70+ collection of brands were eager and excited to be able to reconnect with the team and with the customers – new, old and loyally committed, and we were inundated with requests to bring them into as many markets as possible. 2022 saw a return to trade activity with an enthusiasm not seen in years, with new brands and new releases demanding sometime in the limelight to give them the attention and celebration the deserved. To facilitate as many of the requests as we could, most markets had 12 consecutive weeks of visits, events, masterclasses, team trainings and lunches.
Some highlights include: immersive trade masterclasses hosted by Justine and Stephen Henschke with iconic restaurant groups such as Lucas Group, Trader House, Fink and Shell House, as they travelled for their 2017 Single Vineyard release; the bi-annual Nanny Goat benchmarking evets which continue to showcase the evolution of quality and style of this Central Otago winery; the long awaited Superfreak events allowing the wine industries most loveable and fun John Hughes to comes to cities far and wide spreading his passion and devotion to Riesling; Quartz Reef, the original winery of the Mezzanine portfolio, flying across the Tasman to connect with the sales teams after many years apart; a brand new look to In Dreams, launched in Melbourne in June; Craggy Range's winemaker Julian Grounds conducting an extensive and in depth tour of Sydney; Welcoming Clovis Taittinger to new and old friends across the Eastern Seaboard; masterclasses hosted by Peter Fraser for the Yangarra single block release in some of the country's best restaurants and then keeping things fun and casual with the Other Lunch Club events bringing together sun, the outdoors, and delicious wines made from grapes grown in the right place.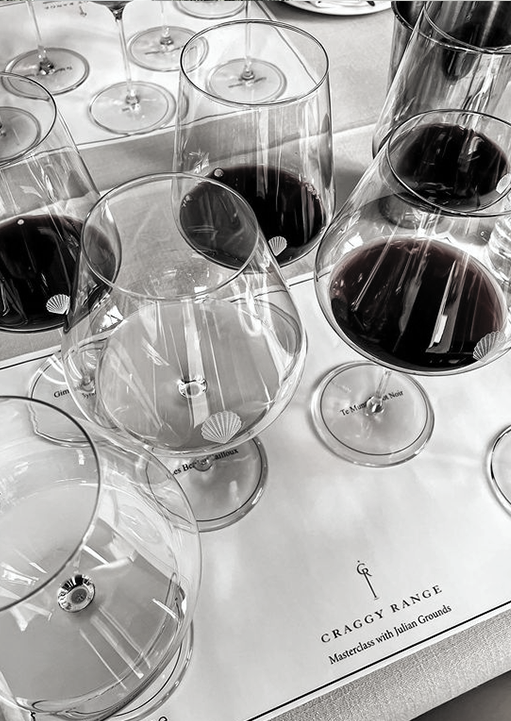 Craggy Range Masterclass in Sydney with winemaker Julian Grounds.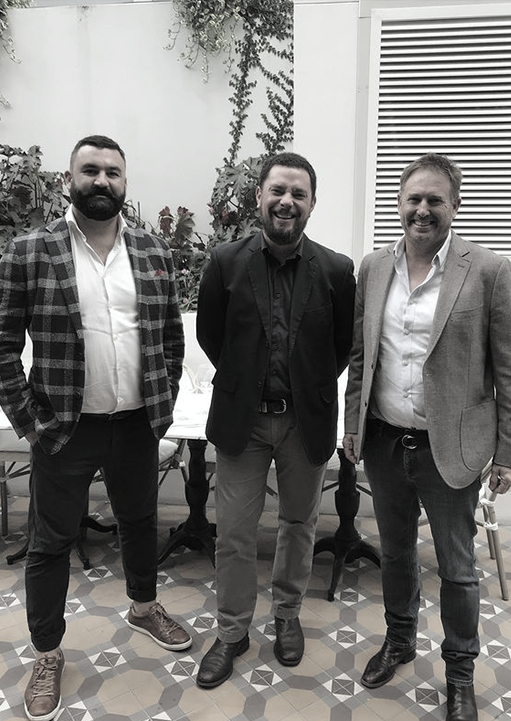 Queensland's Craig and Jamie with Yangarra winemaker Peter Fraser.
As we move forward into 2023 we are looking forward to returning to a more structured, consistent and regular opportunity to bring our winery partners and trade customers together. We have a new team with fresh ideas to bring to life our brands, to connect them with our customers, and we encourage as many of you to join the journey.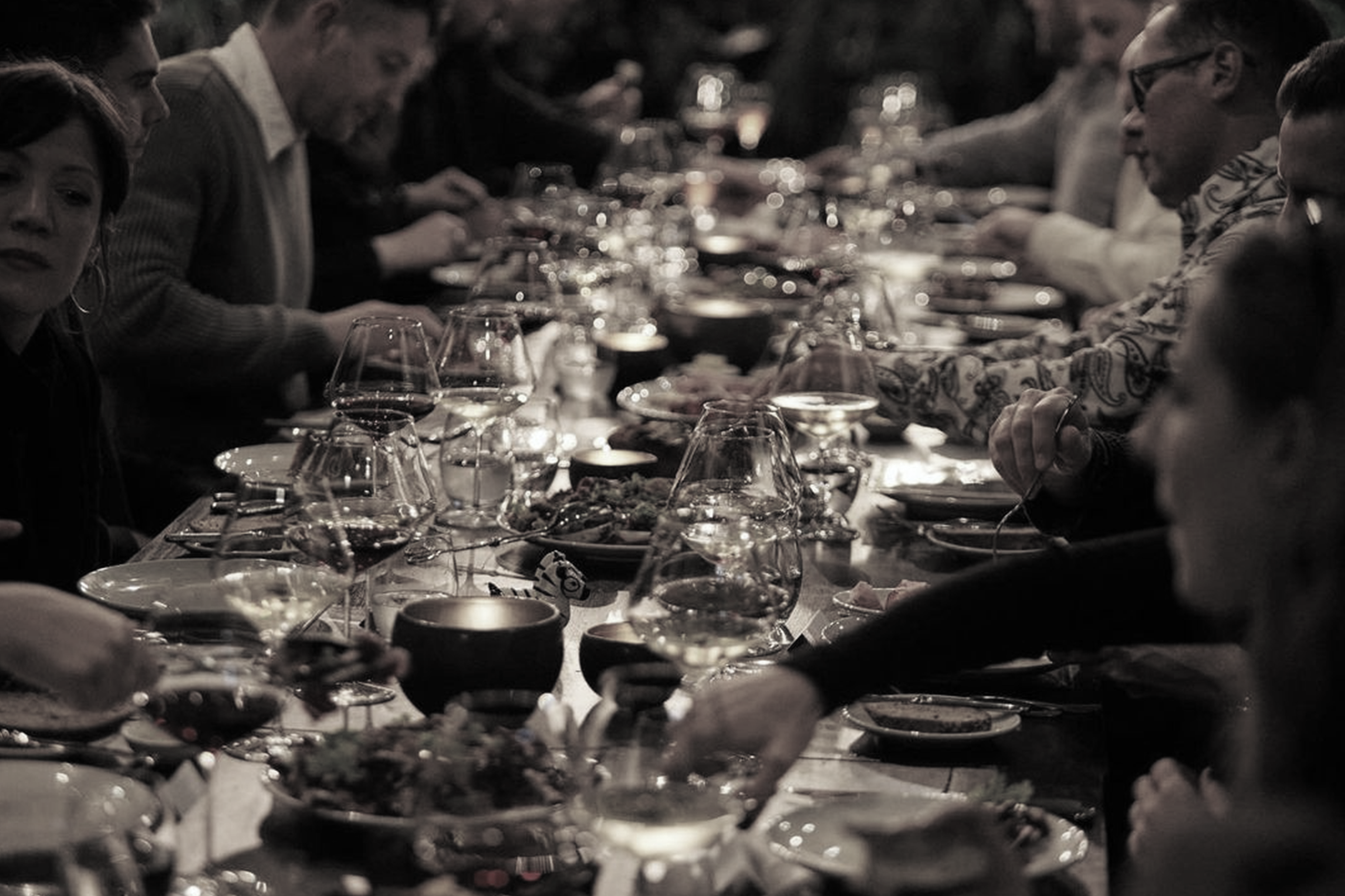 In Dreams event, Melbourne
Mezzanine the Fine Wine Specialist will celebrate their collection early in the new financial year, and until then we look forward to bringing to you opportunities to meet and connect with Lark Hill, Whistler, Penny's Hill, Domenica, Unico Zelo, Champagne Taittinger, Craggy Range and celebrate incredible milestones such as Henschke's 60 years of Hill of Grace, Cullen's 100 year celebration of Diana Madeline, Yangarra's new Cellar Door and annual single block release and Credaro's centenary of grape growing.
Look out for all the news and updates on our trade activity by following @mezzanineTFWS on Instagram and signing up to our Contours eDM – a quarterly update on all the musings and happenings across Mezzanine the Fine Wine Specialist. We look forward to welcoming you to an exhilarating year ahead with our curated collection.
We look forward to having you back to our events!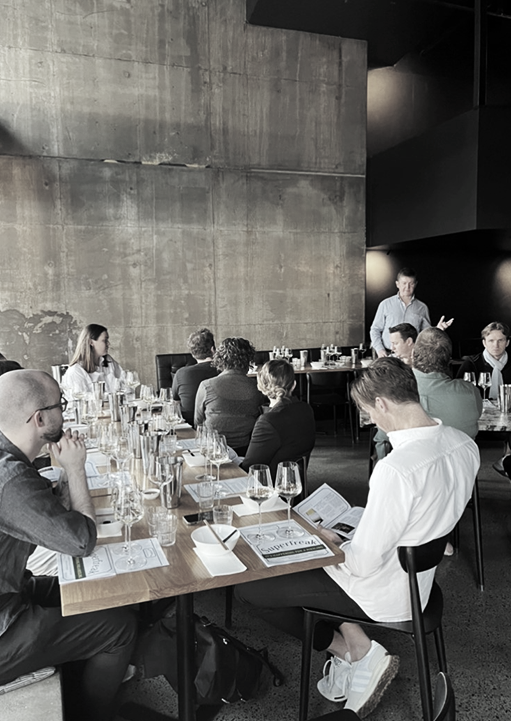 Rieslingfreak masterclass in Queensland with winemaker John Hughes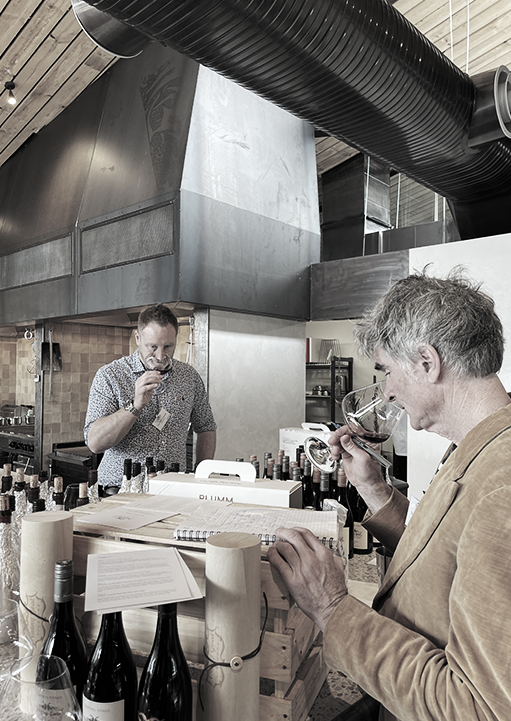 Nanny Goat Vineyard masterclass with winemaker Alan Peters-Oswald