29 July 2021 | Mezzanine The Fine Wine Specialist
15 Years of Tar & Roses
It's been 15 years. Some will remember the launch of this brand. We do. It was such a formative time in Mezzanine's history. These beautifully expressive, in-the-moment wines have been a pleasure to bring to the market from day one.

A perfectly odd couple of winemakers Narelle King and Don Lewis. Together they were the rugged beauty of Tar & Roses' Central Victorian home. The grip of tannin and the perfume of fruit: elegant power; a balance that few can replicate; a walking, talking, winemaking paradox.

Their friendship was defined by their differences as much as their similarities. Their deep love and highly-tuned skill for making wine from Mediterranean varieties was a commonality we have enjoyed watching flourish these past 15 years.
We were so sad to lose Don to cancer four years ago. His legacy lives on through Narelle and in every glass of Tar & Roses. He is missed, but certainly not forgotten.
---
---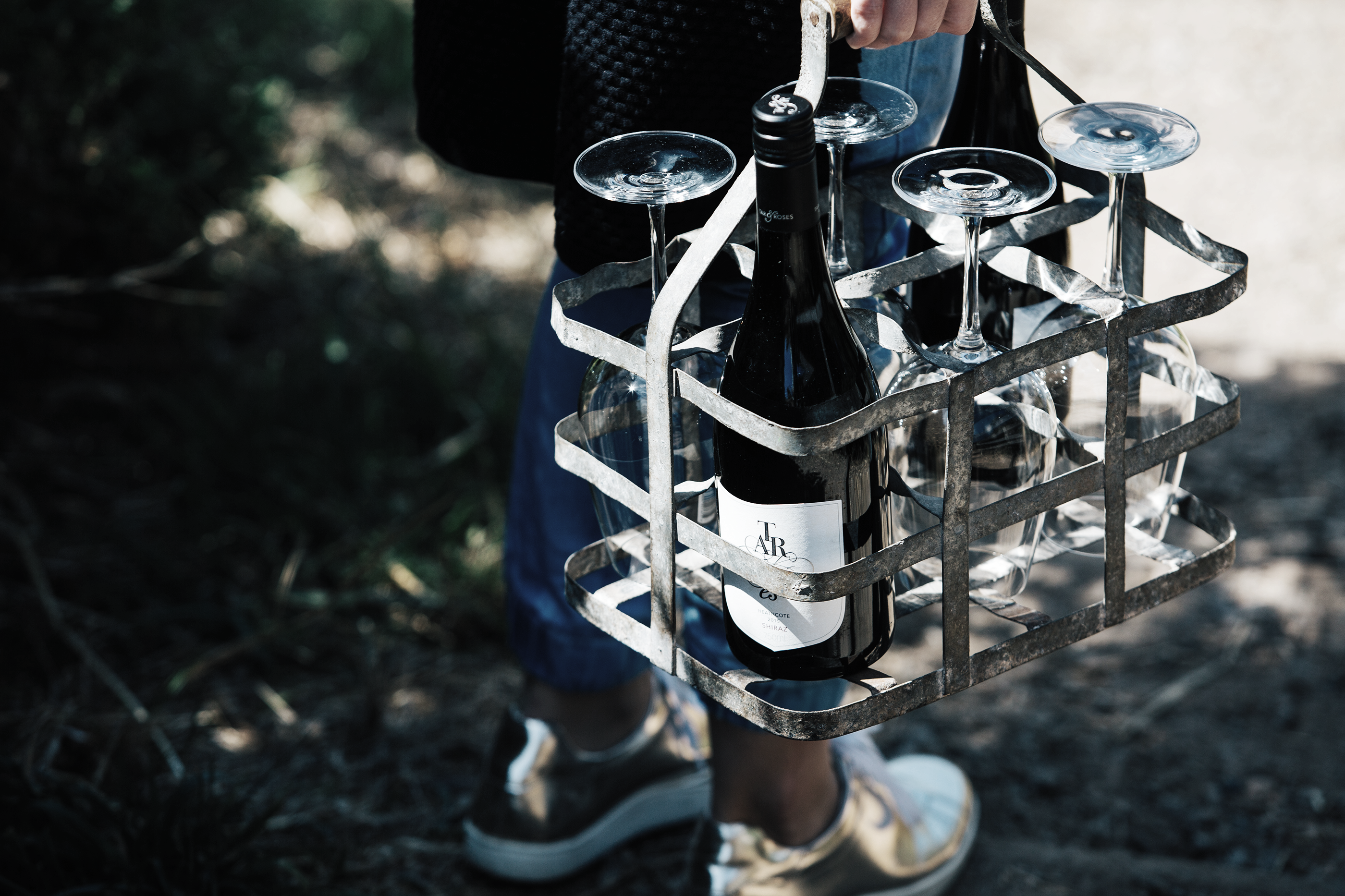 Reflections
By Narelle King
"When I reflect on the last fifteen years it makes me smile. It makes me happy to think of our achievements over this time, the problems we overcame, the fun we had along the way and the joy our wines bring to so many people.
In the bigger scheme of things fifteen years is nothing but it feels like we've packed a lot of change and growth into a short period of time. Being able to make an array of different varieties from different areas around Victoria has given Tar&Roses the opportunity to engage with multiple vineyards and wineries each with their own distinctive personalities and foibles.
From the King Valley to Faraday/Sutton Grange, Strathbogie Ranges to Heathcote, Murrandindi to the Yarra Valley and multiple sites in between. Above all though the personal interactions and relationships that we have been able to foster makes us feel connected to the greater Victorian wine team not just team Tar&Roses.
Over this time the change in consumer tastes has been a blessing with more people turning to the alternative varieties. Its hard to believe today that Pinot Grigio was once considered an alternative variety as it is almost as ubiquitous now as Sauvignon Blanc once was in the nineties. Consumers still struggle a little with pronunciations, eg: Neb_bilio instead of Nebb_i_olo, but essentially who cares so long as people are willing to try.
We started with PIG, Sang, Temp, Neb and Shiraz however over the years we have introduced five new variants. First was our Spanish wine, made and bottled in Spain from Grenache, Carinena, Shiraz, Cab Sav and Merlot simply called Miro.
To the introduction of our Riesling and premium shiraz, The Rose Shiraz in 2013 and finally our NV Prosecco and Nebbiolo Rose in 2019. Each has its own individuality and place within the range, and each are all distinctly varietal.
With our grape sourcing coming from far and wide we settled on Nagambie, in Central Victoria as our home and barrel store.Nagambie also being Don's home and well situated for easy access to vineyards and winery options.
Unfortunately, Don contracted cancer and died in early 2017. He loved Tar & Roses and what we had be able to achieve and it also gives me great pleasure to think we have been able to continue and grow the brand successfully in his absence. He would be so happy to see how many people now love and drink the Pinot Grigio.
---
"[Don] would be so happy to see how many people now love and drink the Pinot Grigio." - Narelle King Winemaker Tar & Roses
---
And the next fifteen years, well who knows. Life is short and you do really need to "just do it". I think Covid has taught us to appreciate that and what's important in our lives. Just like good coffee, you should enjoy the things that make you happy, especially fine wine."